Discussion Starter
·
#1
·
Went through my rig and did a 4 tire rotation in an X pattern. Hadn't checked my pressure in months, I normally run 10 psi for general cruising, During a recent ride into town I could tell right rear was low and yup it was, down to 5.5 psi, other tires 6 and 7. This 0-15 psi gauge is awesome to have, carry it in my glove box.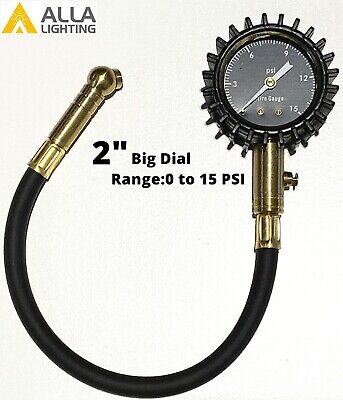 ·Dial:2";. ·Material: Steel, Copper, Plastic,Rubber;. ·360 degree swivel chuck with 45 degree angel head;.
gotta replace that old winter air with new Springtime air!