Discussion Starter
·
#1
·
I got back yesterday COVERED in fine dust, and wan't even following anyone.
You could physically see the dust blowing forward from side doors and in from the back.
For Note:
I run a Tusk 1/2 windshield, and have a roof.
question is how a solid rear windshield/windscreen would help with aerodynamics.
Anyone with first hand observations and experience on how much a rear screen cuts down dust?
on ebay they're $150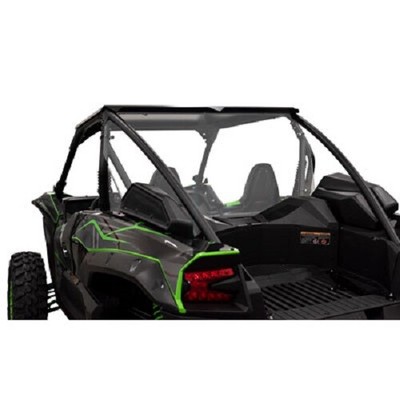 Tusk Polycarb Rear Window. Fits KAWASAKI TERYX KRX 1000 Models From 2020-2021. The Tusk UTV polycarb rear window is a great addition to any side-by-side vehicle. The Tusk window is see-through, so your view will not be obstructed.
Any other suggested vendors? I gotta cut the dust in 1/2.... Call me Mr Dirty Face.