Instead of buying some expensive "kit" for turn signals, I liked a different light style than the common 3/4" round bullet lights. On Ebay, The turn signal assy and blinker relay was only $16. The Assy has green indication lights showing that L/R turn signals are activated, a 10 pack of sleek lights was only $15. Some speaker wire was used for power. $10 Momentary horn switch was mounted in the center console.
I added mirrors and an $20 automotive loud horn from a Dodge Ram truck (I didn't want a tinny bleap bleap motorcycle can-style disk horn).
Now Just need to get it inspected at the local Kawi dealer with a form, and then off to the Dept of Licensing and I'll be street legal.

1 x Flasher. Universal For FORD, BUICK,GM and other vehicles. Insert the clamp into the narrow space between the signal switch housing and the straping. 1 x Turn Signal Switch. Engage the two ends of the clamp and tighten the screw until it hold the switch firmly and.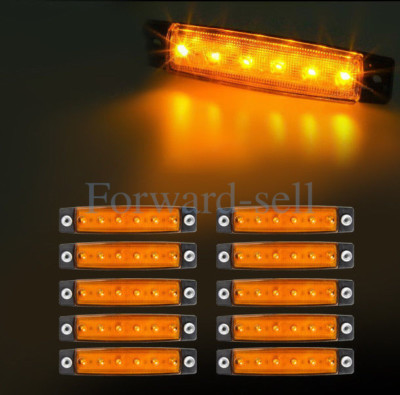 10 Pcs Amber 3.8" 6LED Side Marker Indicators Light Truck Trailer Boat Clearance. These can be used for side marker lights, rear lights, etc. 10 x Side Marker Lights. LED quantity: 6 x light emitting diodes.